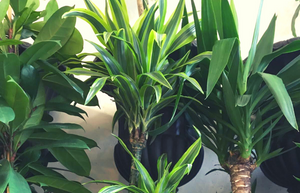 5th Ave Forest
---
Take a wander through 5th Avenue Forest and discover a myriad of pretty plants. Whether you're hoping to create a jungle in your living room, add a touch of green to the bathroom or wanting to get green-fingered in the garden, we have something to suit you!
Plants are so popular at the moment (which we love) so we're happy to be bringing you some gorgeous greenery. Stock will be changing all of the time as we sell out of certain plants, so if if you fall for a fern or adore an anthurium, don't wait around, because it may just disappear the next time you check.
If there's a plant you've lusted after but can't see on our shop, contact us and we'll see what we can do to help.